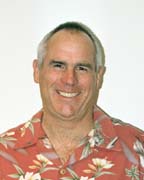 • Recently, a letter was sent to a number of retirees regarding retirement lump sum payouts. It has come to the attention of Local 798 that these payouts may not have been calculated properly.

If you retired after July 1, 2001 and did not receive your lump sum checks prior to February 24, 2005, you may be entitled to additional compensation. Local 798 has filed in Superior Court for a Writ ordering the San Francisco Fire Department to compensate all eligible retired members. Our efforts are restricted by the statute of limitations. At our February 2005 General Membership meeting, a motion was made and passed to allocate $15,000 to initiate the lawsuit.
• Due to the numerous amounts of brown outs, and projections that these brown outs will continue into the next fiscal year, Local 798 will sponsor a ballot initiative for the November 2005 election.

At our regular membership meeting on March 10, 2005, 2 separate motions were made and passed requiring a referendum vote. Ballots have been mailed to all members requesting support for the funding mechanism, and to direct the Executive Board of Local 798 to draft language for the "Neighborhood Firehouse Protection Act."

Provisions will then be set in motion to collect signatures and present then to the Department of Elections of the City and County of San Francisco prior to the deadline for filing in mid-July.

• Civil Service Update

The City and County of San Francisco and the Civil Service Commission have filed to petition the California Supreme Court to overturn the lower courts decision granting Local 798 the right to arbitrate. Per the City Charter Section A8-590 … after good faith negotiations regarding wages, hours, benefits and terms and conditions of employment, and upon declaration of impasse by either side, the unresolved issue shall be submitted for arbitration. The California Supreme Court has until May 30, 2005 to grant or deny the Petition.

• On Tuesday, April 5, 2005, Arnold will be the guest of honor at the Ritz Carlton Hotel in San Francisco. It's another one of those $100,000 per plate dinners to raise money for pension reform and continued attacks on labor unions, teachers, nurses, firefighters and police. We will be there in full force to greet him. The "Schwarzenegger Manifesto", changing pension systems from defined benefit plans to defined contribution plans, will methodically and inappropriately impact all retirees. However, the most diabolical provision of the Manifesto is to eliminate "Line of Duty Death Benefits" for surviving families of police officers and firefighters. Schwarzenegger now denies the foregoing as part of his Manifesto. But oh, tis true, tis true.

• "Big Call – No Answer" Excerpt from Matier & Ross, San Francisco Chronicle, March 30, 2005

This story about the Fire Department's inability (due to "brown-outs") to promptly dispatch the Department's CO2 Unit to the scene of a large electrical fire left out an ironic twist … (the March 26 fire at the PG&E Substation at 8th & Mission left 22,000 residents and businesses without power for several hours (Saturday night prime time).

THE TWIST … back in 1984, after a rash of PG&E vault fires which caused numerous blackouts and raised concerns about the release of contaminants in the heavily populated downtown and financial districts, PG&E donated the SF Fire Department's CO2 Unit to the City with one caveat, that it be readily available and staffed when.. UH! UM! …. needed. Our new Fire Department motto should be (in Latin of course, so no one will have a clue what it means) "one step forward 2 steps back!"

Speaking of clues, here's one … NEVER (except when being chased back down the hallway) use water on electrical fires. Especially big ones, big boom I BET!