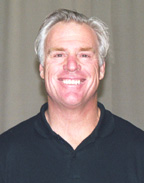 Dear Brothers and Sisters,

Let me congratulate you on the fine job that the firefighters did on the April 5th demonstration against Governor Schwarzenegger's proposed Pension Reform Act.

Thanks to Jim Vannucchi, Bob Arzave, Frank Kelly, Erica Arteseros, Big "T" from 7, and many, many others, (especially the 7 from Engine 43) who showed up for this rally to demonstrate from a firefighters' perspective, against the Governor's proposed Initiative to take away survivor benefits of firefighters and police officers who have died in the line of duty.
Because of your actions, (members of Local 798 and the hundreds of firefighters, teachers, nurses and other supporters who showed up to protest) shortly after the Demonstration, the Governor's office pulled his signature gathering effort for this Initiative. Congratulations to all!

As of this time we don't have a decision yet on a vote by the Membership to go on the ballot for our Neighborhood Firehouse Protection Act. The results will be announced at the April 14, 2005 Union meeting. If the Membership does decide to go on the ballot, we will have a kick-off campaign with a signature gathering effort to get this Measure on the ballot. Each member will get a notice in the mail of plans and operations effort for this endeavor.