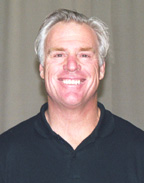 Dear Brothers and Sisters,

We collected twice the amount of signatures to place our Neighborhood Firehouse Protection Act (N.F.P.A.) on the Ballot. The members of Local 798 accomplished a heroic feat in collecting over 22,000 signatures. I thank you and the citizens of San Francisco thank you as well.

The Executive Board is now in the process of gaining support and momentum for this ballot measure in the numerous groups that respond politically to San Francisco's needs. We are looking for endorsements from community groups, neighborhood associations, Democrat, Republican and Green party committees. This has been going on all summer. The following is a synopsis of what one of our opponents have said.
At a committee meeting at City Hall regarding our ballot measure, a City Hall bureaucrat identified our ballot measure as taking away the efficiency of the San Francisco Fire Department. For those of us who ride Engines, Trucks, Squads and Ambulances for a living, I was startled, to say the least, and then broke into laughter. Is it so efficient to have entire neighborhoods void of fire and medical protection? – or are you hiding behind the efficiency statement and using the SFFD as a bank account; that whenever one needs money they just close engine companies? Is it efficient to expose the citizens to harm by not having Medical or Fire responding in adequate amount of time, as well as endangering firefighters' lives.

Make no doubt about it; we will have strong opponents who care about nothing more than their self serving needs.

For the general membership and volunteers, our campaign will kick off in September. Members will be notified of dates when to get the word out, and when we need you. 798's political machine will be up and running. We will do full field operations in support of our ballot measure. We've given you the summer off to spend with your families and now it's back to school – it's campaign season and time to fight for our safety and that of the citizens of San Francisco. There's no secret to our operation; it is the firefighters volunteering to ensure the safety of the citizens. We will need all hands if we are to be successful.

Many reports have come in about the activities of firefighters during summer months; one in particular showcases the honesty and bravery of our brothers and sisters, even when on vacation. Steve Smith (Truck 6), Al Lee (Battalion 1) and Ed Ghilardi (Engine 29) were down in San Diego taking firefighter classes on the effects of fighting ice fires in Antarctica (essentially bulking up their resumes for their next promotion). While driving down the freeway, "eagle eye" Smith spotted a satchel on the side of the road and with that, Firefighter Ed Ghilardi climbed out the window while Al Lee scooped up the satchel while going 80 mph. Upon opening the satchel, they found that it belonged to a firefighter from Livermore and contained all his records and classes in ice firefighting. They promptly contacted the Livermore Fire Department to notify them. The grateful firefighter/paramedic met the brave San Francisco firefighters and gave them a 12-pack of Diet Coke. -And speaking of Diet Coke, at the Coke Drink-Off, Dennis O'Neill was in First Place having finished 12 Diet Cokes in 20 minutes. He was preparing to drink his 13th but Phil "the Handler" Kelber messed up by giving him a Diet Coke with caramel which messed up Dennis' streak and ruining his chances for a free trip for him and his family to the Bahamas. But as always, Phil Kelber got his!

Hope your summer was enjoyable and carefree. Come September (as we said as kids) "Game On".

John F. Hanley
President, Local 798