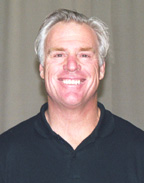 Dear Brothers and Sisters,

Spring is here and the Giants start the season off in first place. What is better news is that the City has a $150 million surplus; therefore, what better way to use that money to ensure that each neighborhood is fully protected in regards to fire and medical emergencies.

It was somewhat amusing and sad to hear how some of our bureaucrats plan to spend that money. On the morning the day the news broke about the surplus, I was returning from a 4th alarm fire, a very dangerous 4th alarm fire where the Department was putting rigs back into service because some neighborhoods were short of fire engines. It also was the same night of 60 mph winds and every truck in town had six hour service without responding to the 4th alarm fire.
This Union will continue to fight for safe staffing and reflect the will of the people by keeping each fire station open!

Miscellaneous employees and other unions are in the beginning stages of contract negotiations. What we have heard is the City is willing to share, to some degree, the 7 or 7.5 percent retirement obligation by the employee. We will keep you informed as to how the negotiations are going at our monthly meetings and when finalized, we will get an idea of where to start in January 2007 because our contract expires June 30, 2007. A new law in effect is that the City must produce a document outlining its long term medical obligation. This will reflect hundreds of millions of dollars. An example of this would be because the City has 20,000 active workers and roughly 18,000 retirees, what is the medical obligation of the City for those employees and retirees? We are at the beginning stages of this and we will keep you informed as well.

The 100th Anniversary of the Great Quake and Fire of 1906 is this year. On April 18, 2006 at 10:00 am in front of City Hall, a Parade sponsored by Local 798 down Market Street will be held. Full dress uniform. All members are requested to attend to memorialize the bravery of the firefighters on this day in April, 100 years ago.