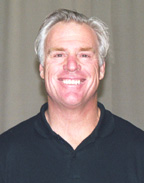 Dear Brothers and Sisters,

Tis the season .... The Executive Board of Local 798 wishes you and your families a safe and happy holiday season. Spend time with your loved ones; cherish the moments.

It is in this spirit of brotherhood and sisterhood that we join Brother O.J. Leonardo and his wife Stephanie to help in every way that we can to lead the fight for the life of his little boy, Harrison, who is fighting Acute Myelogenous Leukemia (AML) at this very moment.

Harrison is currently hospitalized and undergoing another round of chemotherapy while his doctors and family search for a donor. A bone marrow donor must have an identical Human Leukocyte Antigens type (HLA type). His parents' and brother's HLA types do not match Harrison, meaning we are now searching for a non-related donor. We need a miracle match for Harrison.
There are several donor drives scheduled in the City. Go to www.helpharrison.com for dates, times and location. If you or anyone you may know might be a possible donor, please contact San Francisco Firefighters Union Local 798 at 415-621-7103. A suitable donor will most likely have a similar ethnic background as Harrison, who is Filipino and Caucasian. There is also a chance a match can be found with someone who is of Asian descent or who is bi-racial.

If you are unable to attend a donor drive, you can request a free testing kit by mailed to your home. To request a free kit, please call 1-800-59-DONOR (1-800-593-6667) or visit AADP.org

Congratulations to John Rocco, Frank Roldan and John Costa for organizing and producing, once again, another great Toy Program Benefit Dinner Dance These guys have done this event year after year, always on the day after Thanksgiving. A wonderful time was had by all and the resulting benefit to the children of San Francisco substantial.

The Fire Department has not had a promotional examination this century. You would think they would have been prepared for the Captain's exam; it appears that they were not! This Captain's Exam "mishap" comes on the heels of brand new engines that won't pump, vacancy lists that are not well planned, firehouses without diesel extractors and the removal of Engine 35 from their quarters and placed at Station 13.

My opinion is that in our command staff there is not much experience in decision making or forward planning. Maybe we could treat the next test as a photo op - we'd have lots of information, numerous emails (2x/day) to the entire staff @ headquarters, who by the way are all down at the test site helping out with the exam. The time is now for the Administration to focus on the bread and butter issues that affect firefighters and public safety. When our house is in order, then we can go back to the photo ops.