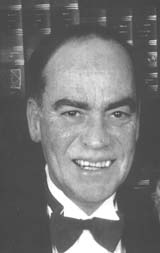 On Friday November 31, to my sadness Kent Brandt passed away. Kent was born on October 3, 1945, and grew up in the Noe Valley district of San Francisco. He was from a large family of five children, attended numerous high schools but graduated from Poly, and attained a degree from S.F. State University. From there he served in the Marine Reserve and subsequently joined the Police Department, where he stayed for two years. In the late seventies, Kent joined the SF Fire Department. He spent most of his career at Station 19 as the driver of the truck. His last year was at Station 42, and he had planned to go to the Treasure Island Station in January. As well as being a firefighter, Kenny was also a very successful Real Estate agent, helping many firefighters find their first homes.

To say Kent Brandt was one of a kind would be an
understatement. When I first met Kenny at Station 19, he would come to work in the morning with a very stern expression on his face, what some would call a scowl. I remember saying "Good morning," and he would say nothing, maybe nod, or just walk by. I came to understand that this was Kenny's unique, funny style. In our profession we work with a lot of people, you may work with someone for six months and not see them again for years. But I'd say, most people who worked with Kenny never forgot him. Whether it was his gourmet meals (with his gourmet prices!) or his views of life from his funny perspective, Kenny left a lasting impression of humor. Over the years he went by many funny nicknames, such as "Kenny the B," "The Grinch," "Kenny Bang-bang," "Mister Happy;" and many that I can't repeat. All funny, and very descriptive of Kenny's unique personality. Almost everybody who spent time working with Kenny could remember a Kent Brandt story.

My most cherished memories of Kenny were vacations that we took together with our children. For years Kenny and I, along with firefighter Jerry Heffernan, would all take our children up to Tahoe for vacations. It was a tradition of just the kids and the dads (all being divorced, this was an easy tradition to uphold!). I recall Kenny telling the kids that the only rule on these vacations was "there were no rules", and at a time in their lives when structure was a daily requirement, this was a much needed break. These trips left us with countless stories, with Kenny usually at the focal point. Whether it was the time Kenny fell off his horse when we went horseback riding or him running into a tree while inner tubing down a hill in the snow, he always had a great sense of humor and didn't mind laughing at himself. Kenny's enthusiasm and effort to make these trips memorable and fun for everyone will always be remembered.

As far as success and having a full life, in my perspective, Kenny did very well and in many ways he was very fortunate. He spoke fondly of his childhood memories with his parents and siblings and is survived by brother Pete, a retired firefighter from Station 6, and sister Deedee. Kenny's happy childhood left him with a strong desire to create the same happy memories for his own children. He was a devoted father to his four children, Jason, Mariah, Alexa and Kirk. His influence and strong bond with each of his children has helped them all to lead successful lives. Kenny had two main relationships in his life. The first was with his ex-wife Maureen, the other was with Jackie, a soul mate and perfect match for Kenny. He and Jackie traveled for years together and had just recently returned from a trip to Africa. Kenny enjoyed seeing other cultures, meeting new people, and was always excited about planning their next trip. Devoting his time to Jackie and his kids was undeniably Kenny's passion in life, and kept him constantly active. To put it like one of the speakers at Kenny's funeral, "Kenny managed to get 85 years of life into 55."